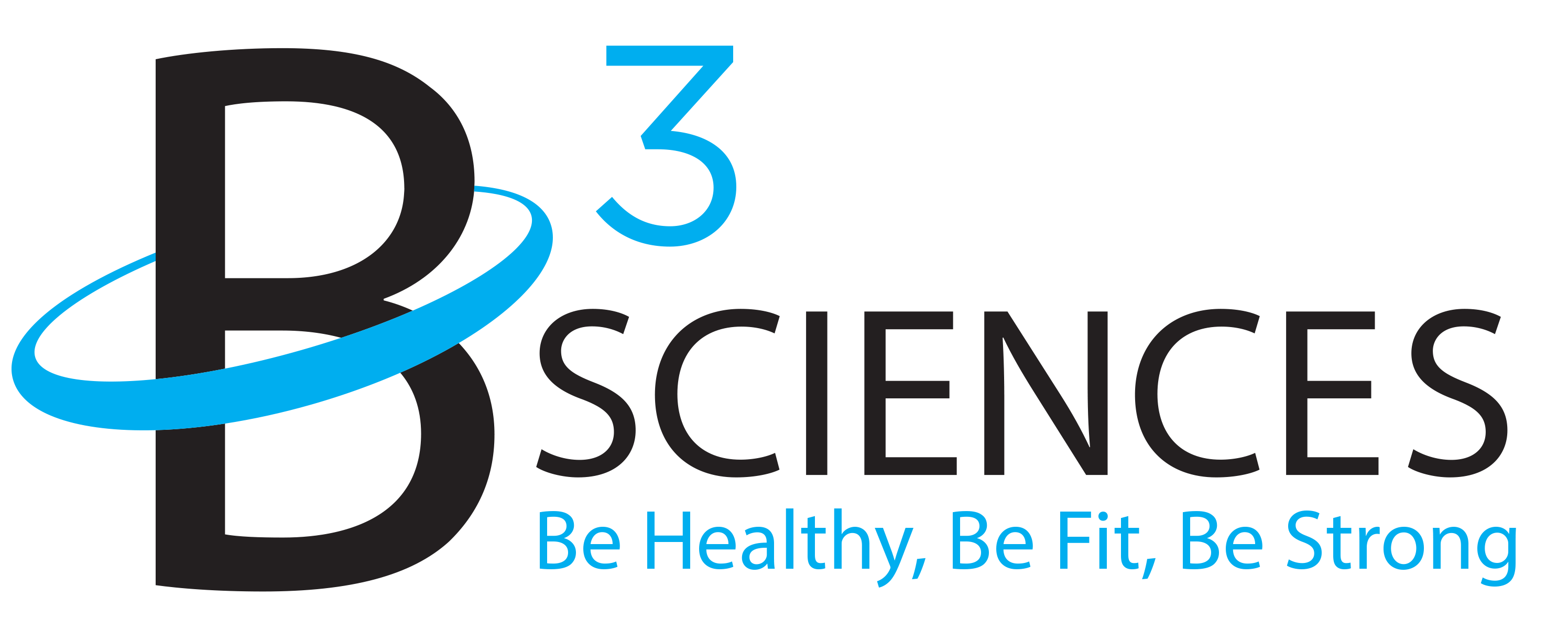 © 2018, 2019, 2020 B3 Sciences Inc. All rights reserved. B3 Sciences is the owner of the B3 Sciences trademarks, and all related designs, logos, copyrights, and other intellectual property
INCOME DISCLOSURE STATEMENT
B3 Sciences is a new company and the potential earnings for Independent Consultants cannot be determined until a multi-year track record for Consultant earnings are established. B3 Sciences nor its Consultants should never make representations or claims of specific incomes that can be earned unless the income is tied to specific examples of specific bonuses that are generated by specific sales of B3 products.
Statements on this website have not been evaluated by the Food and Drug Administration. These products and exercise systems are not intended to diagnose, treat, cure, or prevent any disease.
Results vary depending on starting point, goals, and effort. Exercise and proper diet are necessary to achieve desired results.
Consult your physician and follow all safety instructions before beginning any exercise program or nutrition plan, or using any supplement or meal replacement product, especially if you are pregnant, breastfeeding, have any medical condition, or are taking any medication. The contents on our website are for informational purposes only, and are not intended to diagnose any medical condition, replace the advice of a healthcare professional, or provide any medical advice, diagnosis, or treatment.