B3 Start, The 4 Key Nutrients for Anti-Aging
There Is No Better Way to Start Your day!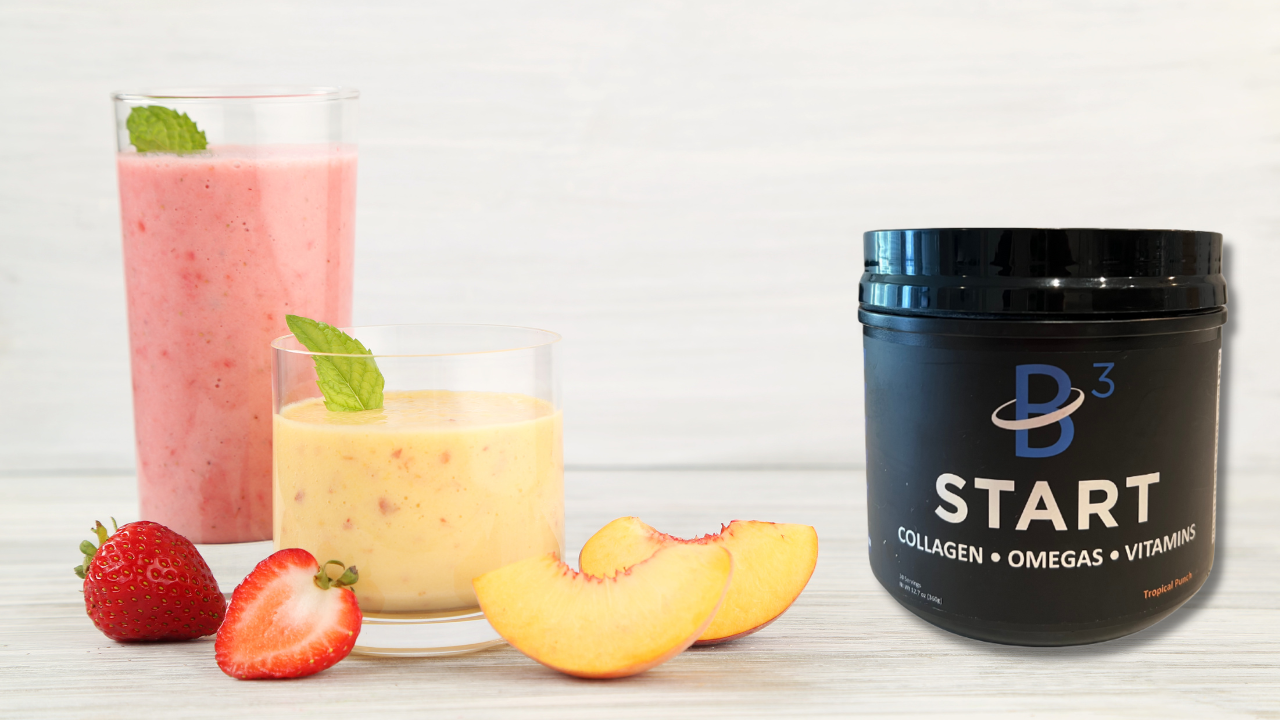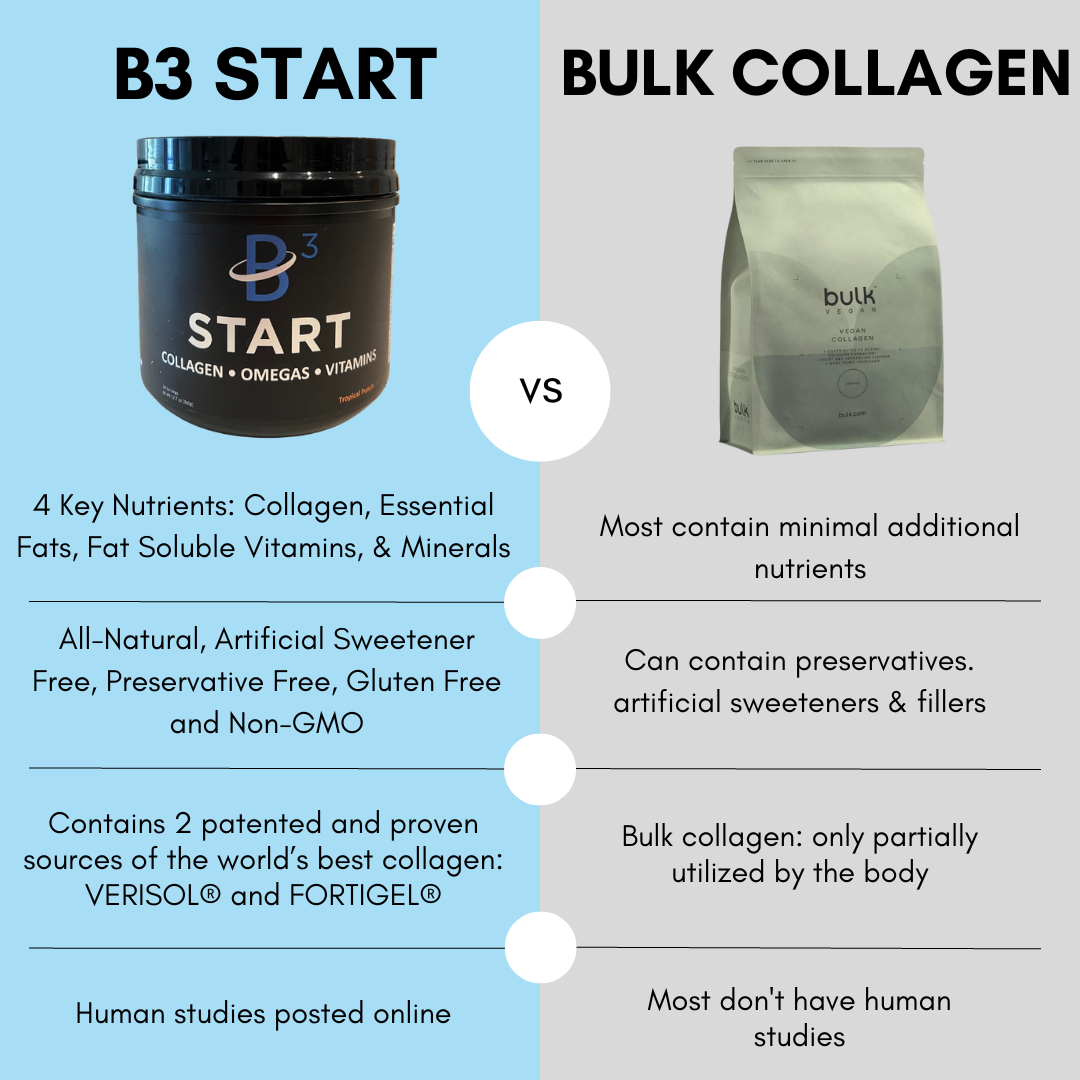 Most people are unaware of the need for daily collagen. Collagen is the most abundant protein in the human body and is a major building block of:
Bones, joints, and connective tissue
Skin, hair and nails
The Collagen Problem:
In our diet collagen comes from collagen-rich animal organs (skin, fatty cuts of meat, and bones). Due to modern food processing which focuses on lean, skinless and boneless meat, it has become very difficult to naturally consume the collagen we need from food alone.
What happens when we don't take Collagen:
If we don't supplement with Collagen, by the time we are 40 years old, we can pay a big price both in how we look and how we feel.
B3 Start is your Collagen solution, and it contains many other important nutrients to Start your day:
4 Key Nutrients: Collagen, Essential Fats, Fat Soluble Vitamins, and Minerals
Plus: Natural Energy, Superfoods Gooseberry & Aloe, and Biotin
Drink with water or make a smoothie
B3 Start combined with your favorite fruits/vegetables makes a delicious and nutritious smoothie. You decide the taste and the fruit, there are 1000's of combinations!
It's Delicious and Designed for the Whole Family
Plus, it is All-Natural, Artificial Sweetener Free, Preservative Free, Gluten Free and Non-GMO
Choose from B3 Start or B3 Start Free
B3 Start - with Coffee Bean Caffeine
In addition to the wonderful benefits of the 4 key ingredients to fuel your connective tissue, Start contains Coffee Bean Caffeine equivalent to ~ 1 cup of coffee.
B3 Start Free -  No Caffeine
Start Free contains the same wonderful formula as Start without the caffeine. Instead of caffeine, Start Free contains Yerba Mate for energy and vitality.
What You Need to Know About Collagen
B3 Start contains 2 patented and proven sources of the world's best collagen: VERISOL® and FORTIGEL®
Additional Nutrients in Your B3 Start
When and How to Use B3 Start
When to use:
In the morning to Start your day
Before or after your workout or exercise
When you are traveling
How to make a delicious Fruit Smoothie:
Mix with 12 ounces of cold water, milk, or juice.
Add ice
Add your favorite fruits
There are 1000's of delicious fruit combinations~
 How to mix with water:
Mix with 12 ounces of cold water in your shaker cup
These claims have not been evaluated by the Food and Drug Administration. This product is not intended to diagnose, treat, cure or prevent any disease.